[ad_1]

Draper, UT – Sage Family Counseling Draper is growing fast and expanding its local professionals to enable more community members to access the counseling services needed to navigate tough times and situations. The counseling center has announced the expansion of its team to accommodate two more professionals, Makenzie Shaughnessy and Cristina Leslie.
Announcing the newest addition to their team of counseling professionals in Draper, UT, their spokesperson noted that the latest development will help them to better achieve their goals. Branden Henline, speaking for the counselors, noted that more professionals mean more help to couples and families needing help with couple therapy, premarital counseling, parenting challenges, whole family therapy, and other problems.
Welcoming Makenzie Shaughnessy to the team, the counseling center's spokesperson noted that she obtained her bachelor's degree in Psychology with a minor in management from Purdue University. Since graduating, she has worked in human resources for five years and has been able to start her master's after realizing her dream of pursuing a career as a therapist to help others.
Makenzie Shaughnessy is currently enrolled in a master's program for Marriage and Family Therapy at Capella University. Her focus is on her personal strengths, which is to help her clients find a solution that best fits them. She uses Emotionally Focused Therapy primarily in her work with couples.
Cristina Leslie has also joined the team of professionals at Sage Family Counseling Draper. Cristina is passionate about the relationships and environments that frame individual lives. As a graduate of Brigham Young University with a Bachelor of Science degree, she implemented philosophies of human behavior with design principles as a residential interior designer working closely with couples and families. Her interaction with couples and families shaped her conviction to return to a master of Science program specializing in marriage and family therapy at Capella University.
"Cristina believes that each of us deserves the privilege of joy in our lives and that we possess the strength within ourselves to achieve this goal," said the counseling center's spokesperson.
With the expansion of their counseling and therapy team, Sage Family Counseling Draper is more confident that they can help community members and families through the most difficult times of their lives. Draper, UT residents looking for help can visit their website at sagefamilycounseling.com/locations/draper to learn more about them and the counseling services provided.
Sage Family Counseling Draper is located at 13552 S 110 W #204, Draper, Utah 84020 US. The counselors and therapists can be reached via phone at (801) 432-0883 or visit their website for more information at sagefamilycounseling.com/locations/draper.
Media Contact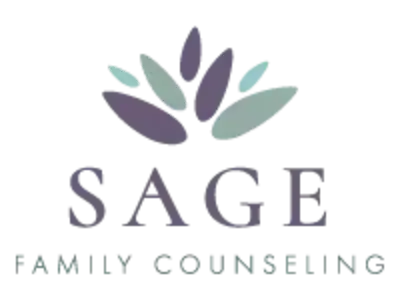 Company Name
Sage Family Counseling Draper
Contact Name
Branden Henline
Phone
(801) 432-0883
Address
13552 S 110 W #204
City
Draper
State
Utah
Postal Code
84020
Country
United States
Website
https://sagefamilycounseling.com/locations/draper/
[ad_2]

Source link